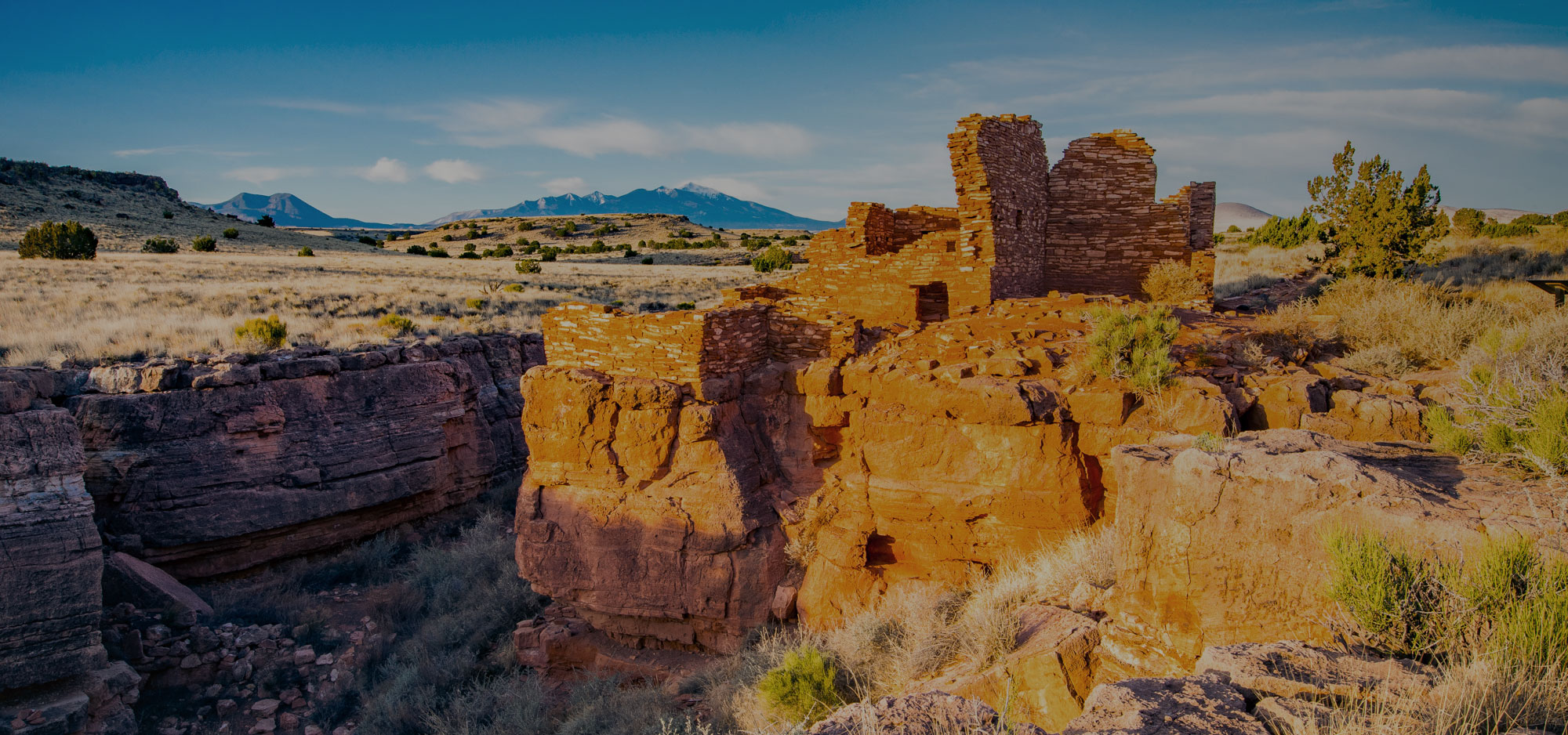 Individual talent, shared passion, exceptional service.
Hufford, Horstman, Mongini, Parnell & Tucker, P.C. is a full-service civil law firm which has been serving all of Arizona for 40 years. From its inception, the firm has emphasized serving those who live and work on tribal lands and our attorneys are admitted to practice law in the tribal courts of the Hopi Tribe, Navajo Nation, and the White Mountain Apache Tribal Nation.
The attorneys and staff at the firm have worked hard to forge relationships of trust with our clients and have consistently provided high quality legal services in a professional, efficient, and cost-effective manner. The legal services provided are solution oriented and based on teamwork and integrity.
The office of Hufford Horstman is located at 120 North Beaver Street; a historic building in downtown Flagstaff. Old-timers in Flagstaff will recognize the malpaís building at the corner of Birch and Beaver as the former Flagstaff Police Station, Fire Station and City Hall. We are proud to continue this building's strong legacy of service to the people of Northern Arizona.
In addition to the high quality legal services provided, the attorneys at Hufford Horstman are proud of their individual involvement and support of the Flagstaff and Northern Arizona community. Giving back to our town is a hallmark of our service. We are proud supporters of the Arizona School Board Association, KNAU Arizona Public Radio, Northern Arizona University, Flagstaff Symphony Orchestra, The Museum of Northern Arizona, The United Way Foundation of Northern Arizona, Grand Canyon Association, Arizona Community Foundation of Flagstaff and Pickin' in the Pines; to name a few. Our attorneys and staff participate in numerous community organizations and serve on various non-profit boards.
We represent our clients in an array of civil legal matters throughout the state courts of Arizona, the Arizona Federal District Courts and various tribal courts. On our clients' behalf, we have also appeared before numerous State and Federal agencies including the Arizona Department of Education, the Arizona State Board of Education, the Arizona Medical Board, the Arizona Department of Economic Security and Federal Agencies including the Office of Civil Rights, Equal Employment Opportunity Commission, Department of Agriculture, Department of Interior, the Bureau of Indian Affairs, and the Department of Labor.
We pride ourselves in working one-on-one with our clients and providing comprehensive legal advice and offering training to lessen the chances of litigation. As a full-service civil law firm, we also offer mediation and arbitration services, dedicated to serving our clients.